Strong Yet Humble Design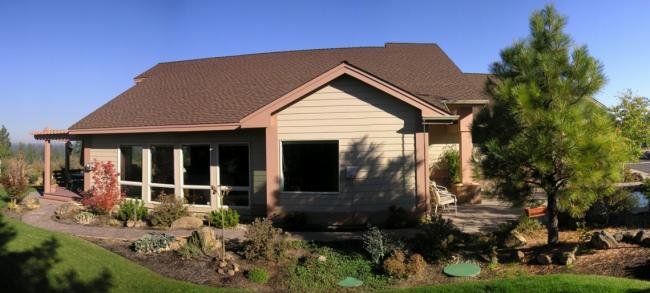 Bungalow style homes have been around for over a century, popularized by way of the Arts and Crafts movement and the Craftsman home. In fact, Craftsman and bungalow are regularly used interchangeably and at one point Craftsman homes were referred to as California bungalows. But while these two are very comparable, a bungalow represents a house plan while Craftsman refers to a style of home.
In India, there is a Bengali word, "Bangla", which refers to a home with a low profile, lacking steeply pitched roofs and surrounded by galleries, or porches. It is speculated that this is where we get the term bungalow from. In the late 1800s, the first American versions of these homes began to crop up.
Interested in moving away from the pretentious style of their European ancestors, Americans began seeking out new architectural designs. Similar to Craftsman homes, the focus was on simple architecture and humble decoration achieved through authentic craftsmanship.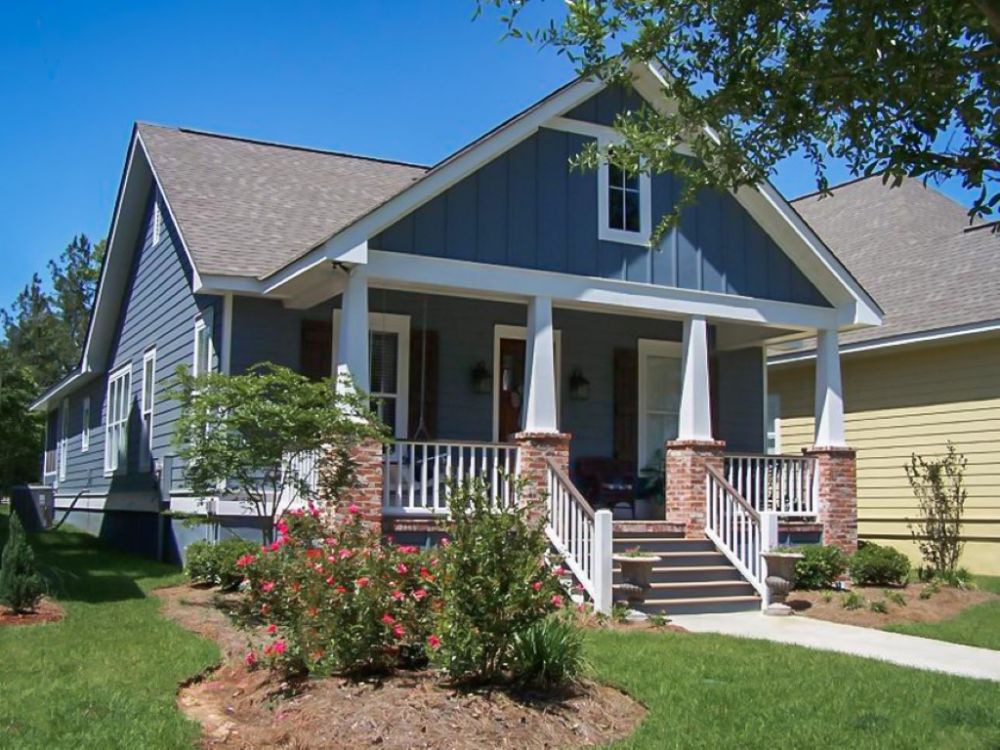 The trend soon spread across the United States. But on the West Coast, particularly California, it caught on like wildfire. The Greene Brothers saw an opportunity to capitalize on this "grassroots" building style. Out of their Pasadena based architectural firm, they created homes based on the Arts and Crafts movement as well as Japanese style. From this blend, they designed four different homes which would later be termed "bungalows".
Plans for bungalows took off and many builders employed the Greene brothers techniques and design in the early 1900s. While the trend never went away, it saw a big resurgence in the late 1990s. Today, many antique home lovers take on bungalows as restoration projects. Modern builders have even brought new life to the architectural style with their "neo-craftsman" bungalows. It's a revival that we likely won't see fade away anytime soon.
It isn't hard to see why this home plan is enjoying a second life. The understated yet striking style is appealing to many homeowners. There are a few notable features that all bungalows include to fit the bill of this unique house design.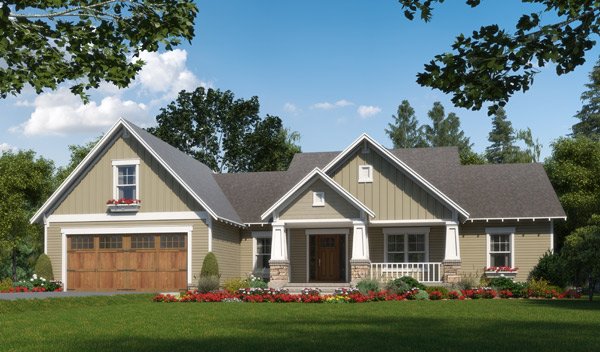 Porches
As with the Indian Bangla homes, porches are essential to bungalows. These outdoor spaces are usually covered by low hanging roofs. Most bungalows have at least a front porch and some may have a side porch as well. If you look up while sitting on the porch you will notice the exposed beams and knee braces on the underside of the roof.
The porch is framed by columns or pillars. These typically stocky and robust columns are made of wood or stone and support the roof covering the porch. Though a very prominent feature, the porches can vary in size. They are often nestled under a gable that is front-facing or side facing.
The covered space can be as shallow as four feet deep and serve only as a small entryway, or it may be expansive and serve as an extension of the home's living space. Large covered porches are more commonly seen in the warmer climates where outdoor living occurs nearly year-round.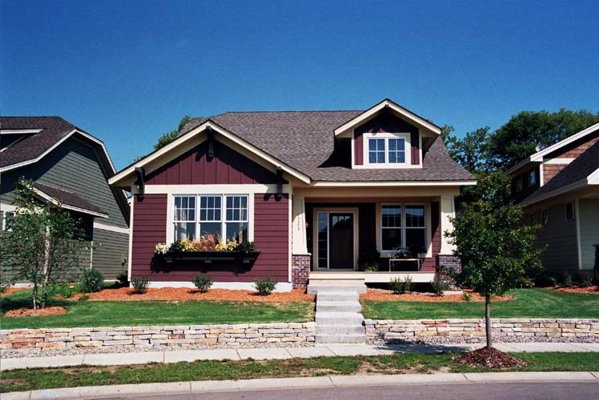 Distinguished Roofs
It was noted above that the roofs sport low hanging eaves with exposed beams. Also, they are very low pitched, giving the home its squat appearance. Shed, hip, or gable designs are common because of their gentle slope. From the outside, the home won't look symmetrical but it will often look balanced and sturdy.
Many bungalow home plans also call for dormers. These dormers are appealing to the eye from the outside but serve a special purpose inside.
Height of the Home
Bungalows are low to the ground, therefore most are only 1 - 1 ½ stories tall. The dormers help to increase the livable space indoors by making a ½ story. The rooms "upstairs" begin at the ceiling of the first story and only go to the roofline. This means that they cannot accommodate full-sized walls but still allow for some space on the upper level.
Attention to Detail
Inside, bungalow homes showcase craftsmanship. Large stone fireplaces are often the heart of the home. Built-in cabinetry, recessed window benches, and shelves are popular. Historical bungalows may also have handworked metal features and ceramic tiles created by notable potters.
The interior and exterior typically make use of neutral, earthy tones. The outside of the home may have siding, stucco, brick, or wooden shakes. Double-hung windows and glass above or framing the front door are also common. In some cases, a portion of the windows may be stained glass.
Types of Bungalows
Bungalows are generally broken up into the following categories:
California Bungalow:
the Greene and Greene brothers blend of Craftsman and Japanese style. The use of wood and stucco exterior is common.
Craftsman Bungalow:
this has many common features of your general bungalow. Dark earthy colors on the exterior are very popular. Attention to artistic details inside and out is common.
Prairie Bungalow:
also known as Frank Lloyd Wright bungalows these homes take on many of his classic designs.
Tudor Revival Bungalow:
deviating somewhat from the traditional, these bungalows have steeply pitched roofs. They are commonly brick or stucco and are characterized by elaborate chimneys and decorative wood half-timbering.
There are also a handful of beautiful but less well-known styles including mission revival, log cabin, foursquare, and Chicago style. The bungalow is a really versatile home plan.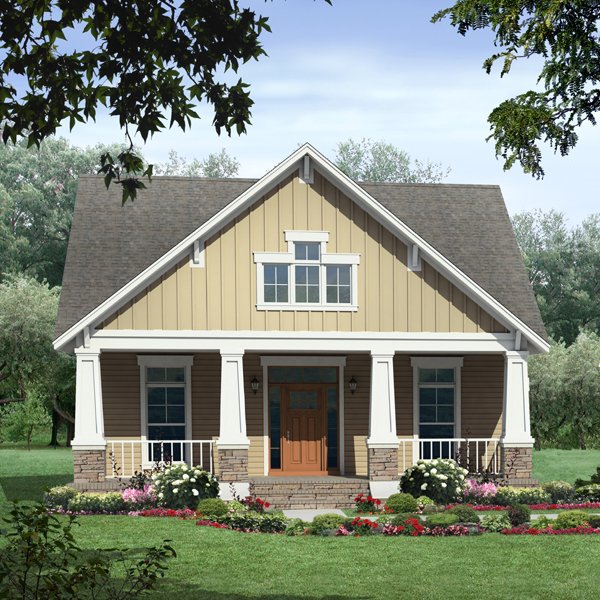 Cozy and Comfortable
Because of their compact size, bungalows are quite cozy. The home plans of today generally utilize an open floor plan. Historically these homes placed emphasis on gathering as a family, so they feature large communal spaces and smaller bedrooms.
The single-story design is perfect for those who cannot use stairs or prefer to have all of the rooms on the same level. These homes are also relatively simple to maintain. Aside from their functionality and practicality, they are truly beautiful homes with many unique architectural features.
No matter which type of bungalow home plan you decide on, this enduring style is sure to stand out on any neighborhood block.